T.E.A.M.

 Communication Styles® is a framework to help you better understand your own work communication style and then see how it differs from others.  

When this difference isn't understood, unintended conflict can result.  T.E.A.M. helps illuminate these differences in a non-threatening way and provides a roadmap to bridge differences and strengthen collaboration and communication at work.  T.E.A.M. also works at home!
Relate effectively
Leaders, team members, customer service reps… anyone who works with people needs to relate effectively with a wide range of communication styles.
Tools to improve
The T.E.A.M. Communication Styles report delivers a personal, customized map that gives you the tools to improve communication and strengthen work relationships.
Real strategies
The power of T.E.A.M. is that it helps illuminate difficult work relationships, providing insights into difficult behaviors and people's motivations. It gives you strategies that use these insights to help you better connect.
Stronger, more effective working relationships
The program truly engaged our staff. Everyone came away with a better understanding of their own T.E.A.M. communication style and a better understanding of how to communicate more effectively with others. The participants now have a greater understanding when approaching co-workers because of the different communications styles and key characteristics that were discussed. Staff have resoundingly reported that the workshop was eye-opening and they feel that referring back to T.E.A.M. communication styles will help them build stronger more effective working relationships.
Vide President/Executive Director, Capital District EOC
Put T.E.A.M. to work for you!
Your T.E.A.M. Communication Style unlocks the keys to effective:
Try it yourself. Take the test. See how simple, accurate, and useful it is.
How T.E.A.M. came to be
20 years ago, Alan Krieger, a leadership and communication skills trainer, was looking for a simple, low-cost communication and work styles assessment for his clients. He understood that many difficulties in organizations around communication, conflict and leadership could be improved with an understanding of communication styles. When he couldn't find an assessment that fit the bill, he created T.E.A.M. Communication Styles.
T.E.A.M. Communication Styles was developed for just those challenges. By understanding the range of styles, we can begin to recognize others' styles and adapt to improve collaboration and reduce conflict. The T.E.A.M. report provides descriptions of each of the styles, and strategies for how you can adapt to better connect with people with very different styles.
Alan has used T.E.A.M. with more than 6,000 participants who have found it highly accurate and extremely useful. With just 12 questions, T.E.A.M. is fast and easy to use.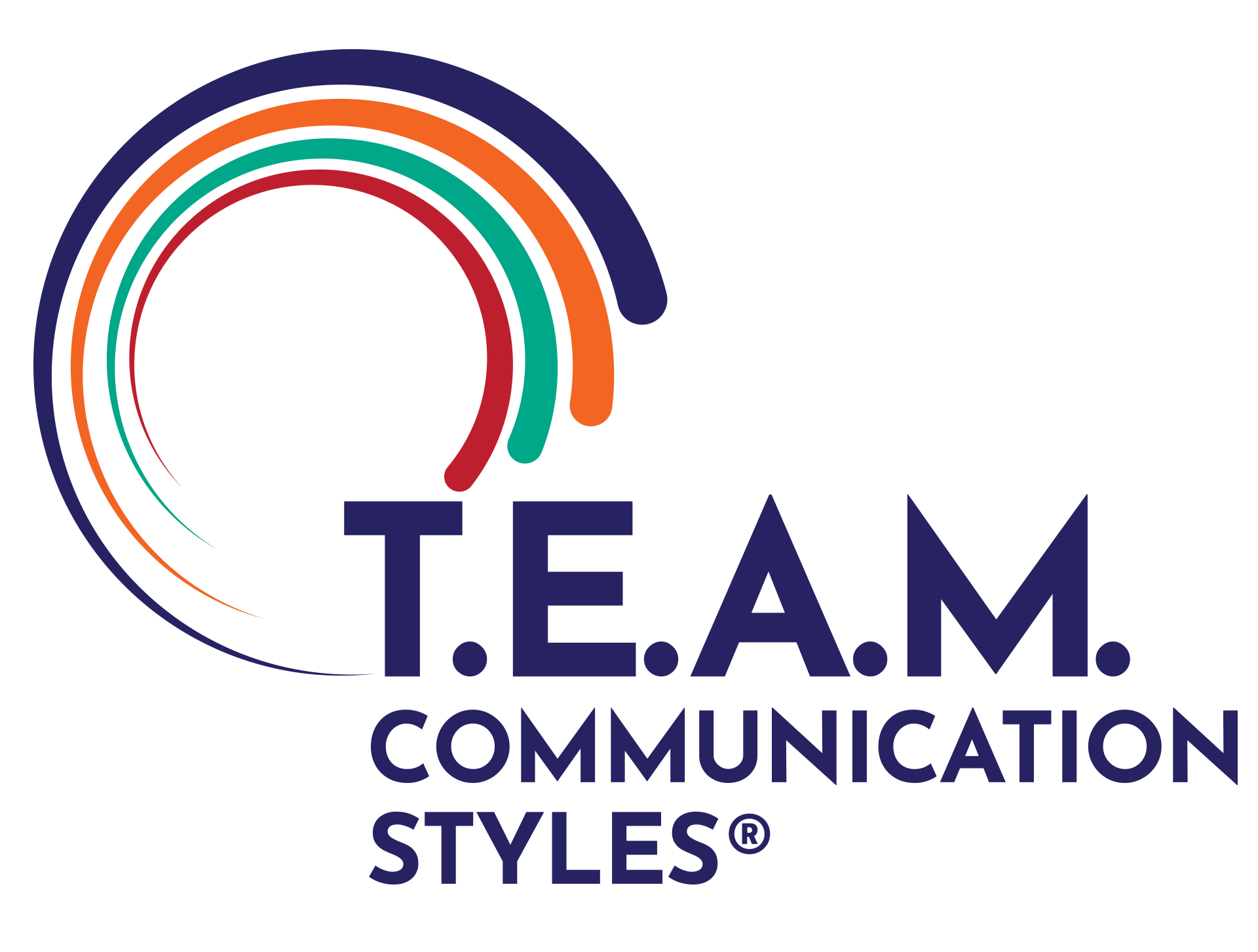 Alan Krieger
Alan founded Krieger Solutions in 1992 and since then has provided leadership and people skills training and coaching to thousands of participants, from front-line employees to senior-level managers. His focus is helping clients build more committed and collaborative work teams.
His programs help leaders and team members develop and strengthen skills in leadership, team work and interpersonal communication. T.E.A.M. Communication Styles is a key component of his training. Alan has a Master's Degree in Management and extensive experience using T.E.A.M. with a wide range of industries.